Unfortunately, pets, specifically, dogs, cats, and small animals have a much shorter life span than their human companions and as such, they deserve annual checkups to optimize their length and quality of life.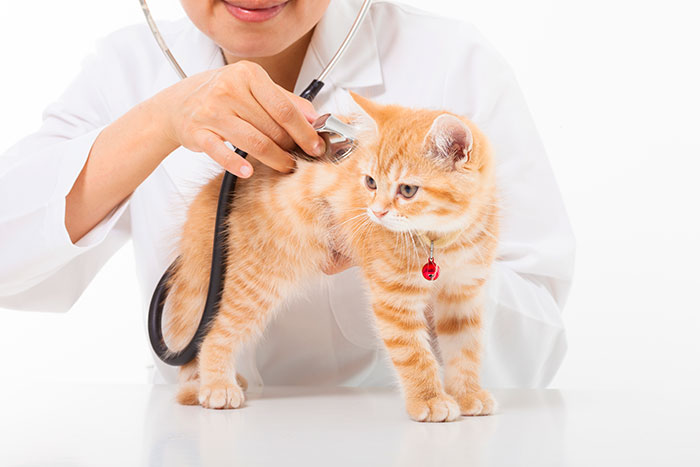 Our vets recommend a routine checkup for all pets:
a minimum of once yearly
more frequently for senior pets or those with chronic conditions
These visits are important to your pet's unique healthcare plan. Our checkups are designed to ensure both the detection and prevention of potential diseases.
Why Should My Pet Get an Annual Checkup?
Unlike humans, pets cannot verbally express when they require medical attention. Physical exams are imperative for proactive and reactive medical care. Your pet should get an annual checkup for:
Early detection of chronic conditions
Vaccinations and vital statistics
To secure your pet's overall health
To spot the molehill-sized problems before they become mountains
To minimize pain and protect against sudden loss of life
To avoid much higher vet bills (regular checkups and treatments cost less than emergency care)
Senior Cats & Dogs: It's also important to consider older pets. Senior cats and older dogs need checkups more frequently.
What Should I Expect During an Annual Checkup?
Annual checkups allow the vet to put your pet under the proverbial magnifying glass to assess overall health. Consideration is given to findings from previous visits and abnormalities and inconsistencies in the present checkup.
Our physical exams include:
Health
Vaccination
Nutrition
Dental Care
Disease and parasite prevention
Laboratory testing
Lifestyle
Supplements
What is the Vet Looking For?
Your pet's annual checkup typically commences with a standard nose-to-tail inspection, consisting of much of the little tweaks and test humans do: weigh-ins, heart sounds, and breathing.
When you visit the doctor for a checkup, you usually direct your doctor's attention to a localized area of pain or you describe a series of symptoms you have been experiencing so she is able to order the right tests and make an accurate diagnosis. Pets do not have that luxury. Instead, the vet engages in a full assessment paying close attention to the following:
Abdomen and Body
Muscle Tone and Weight
Coat, Fur and Skin
Ears and Eyes
Under the Tail
Mouth, Gums and Teeth
Heart and Lungs
Joints and Spine
Taking and Analyzing Samples
Schedule an appointment for your pet at our clinic.
As a member of the family, your pet deserves the best possible care. Together, you and your veterinarian can best decide how to accomplish that by meeting at least annually for a check up to talk about your pet and any changes that have taken place in their life.
With your informational contribution and a thorough physical examination, we work collaboratively to ensure the best life possible for your pet.