Have you ever had to order an x-ray for your pet and felt misguided with your expectations? It might be uncomfortable, but it is not uncommon.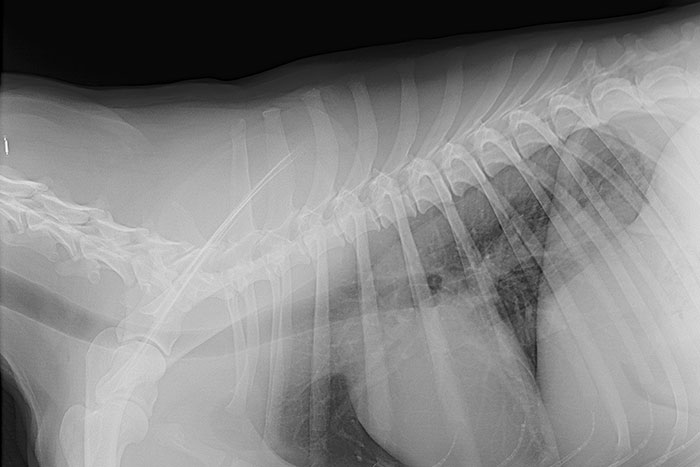 Types of Pet X-Rays
X-rays are instrumental medical imaging tools for veterinarians. They can reveal a substantial amount of information with relation to your pet's health. The three most common x-rays for pet examinations include:
Abdominal
As the name suggests, abdominal x-rays, allows the vet to assess the abdomen, the stomach and bladder stones.
The shapes of these organs help to indicate inconsistencies that may precede a specific condition or disease. They can also detect tumors, cancerous or otherwise, and they can diagnose pregnancies.
Chest
Chest X-rays are reliable for cancer detection.
They target the heart and lungs and are the preferential medical imaging tool for assessing trauma and fractures that have affected your pets.
Orthopedic
An Orthopedic x-ray is an examination of your pet's bone configuration.
It can reveal fractures, bone deformations, and orthopedic disorders that are common to your pet's species, age, or history. This may include elbow or hip dysplasia.
Schedule an appointment for your pet at our clinic.
Are x-rays painful?
Typically, your pets remain awake during the administration of an x-ray.
To elaborate, the vet will simply turn your pet on its side or back and take the x-ray. However, if your pet is highly uncooperative or is in severe pain from a fracture and anesthetic may be necessary for a successful examination.
Exposure to x-rays is not particularly harmful either.
You veterinarian will typically assess your dog or cat's health prior to x-rays to ensure that exposure to radiation is safe, especially in the instance of pregnancy.
If you believe your pet needs an x-ray, speak with your vet about your concerns.
It is important to note however, that annual pet checkup exams may include x-rays, and as they are routine, neither you nor your pet should be fearful.