The older you are, the more susceptible your body is to illness, disease, and deterioration. Cats are no exception. Cats age five times faster than humans and their needs become more urgent as they get older.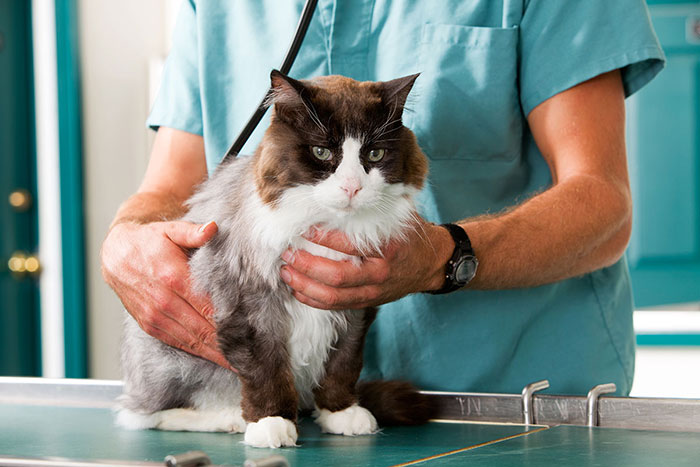 Once they are senior pet citizens, checkups are more frequent to facilitate early detection of health issues and accommodate other natural side effects of aging.
At What Age is my Cat Considered Senior?
There are two age groups for senior cats:
Senior: 11-14 years (60-72 human years)
Geriatric: 15+ years (76 years for humans)
Schedule an appointment for your cat at our clinic.
What kind of health issues can I expect from my senior cat?
As your cat ages, he is likely to develop one or multiple health issues that can make checkups more extensive. Some of the most common challenges and diseases that tend to manifest include:
Hypothyroidism
Hypertension
Diabetes mellitus
Chronic kidney disease
Organ failure
Arthritis
Cancer
Cognitive disorders
You will likely have a lot of questions for your veterinarian at this stage because senior cats with illnesses and chronic conditions have complex needs.
Express your concerns to your vet. We will provide elaborative explanations and walk you through the processes that will relief your cat of discomfort and pain. We want both you and your cat to be comfortable and we will work with you to ensure that outcome.
What can I expect from my senior cat's checkup?
During your senior cat's checkup, your vet will commence with a preliminary assessment of your pet's weight, temperature, and routine wellness care (vaccinations and dental care). Further inspection includes a review of your cat's checkup history to gather information on her habits, lifestyle, appetite, past conditions and treatments, and attitude.
Beyond the theoretical and statistical reviews, your vet will conduct a nose-to-tail physical examination to evaluate your senior cat's senses. These may also include routine laboratory testing (minimum database testing). This test aims to assess:
Complete Blood Count (CBC)
Chemistry Screening – To evaluate kidney, liver, sugar etc.
Urinalysis
Thyroid hormone level
Blood pressure
Sometimes the symptoms your senior cat is experiencing is simply age-related. Tell your vet about any observations you have made and he will elaborate on age-related issues to alleviate some of your concerns.
Annual checkups for senior cats are recommended. However, your vet may want you to bring your pet in on a more frequent basis depending on your cat's individual health issues.